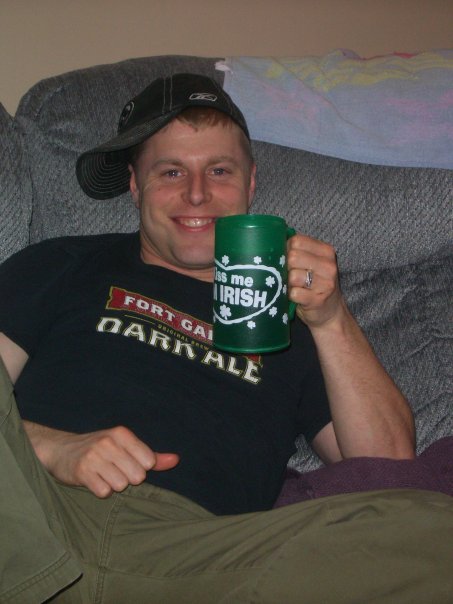 St Patricks Day 2007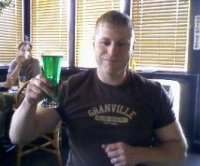 St Patricks Day 2008
Despite the fact that Kevin was much more Ukrainian than Irish, it never stopped him from getting into the spirit of the Irish on St. Patricks Day. Both years we celebrated the spirit of the Irish together. The first year we spent with my siblings at my sister's house enjoying some cold brews in our special frozen irish mugs. That was a lot of fun.
Last year, we enjoyed green beers with my siblings again, at Tobias Frogg bar in Lancaster. And this year, I'll repeat that tradition with my siblings and their significant others. I plan to raise a green beer in honor of my late husband.
It's bittersweet to look back still, but I'm happy I have all those fun memories, and that I get to raise a cold one to him tonight.
Cheers baby. Send some luck o' the irish down to me!