I want Autumn to leave, but I love the Autumn leaves. I looked "up" for the first time in days yesterday and realized that almost half of the trees have turned from their earthy greens, to vibrant yellow, orange, and red. It was lovely, even in the overcast and rainy day. Autumn is one of my favorite seasons, or was.
Now it's bombarded with memories of Kevin's passing, my Grandmother's passing, my father's surgery, the sadness of the season. But I still love those leaves.
My father is currently in IICU at the local hospital, the same floor where Kevin and I spent many days: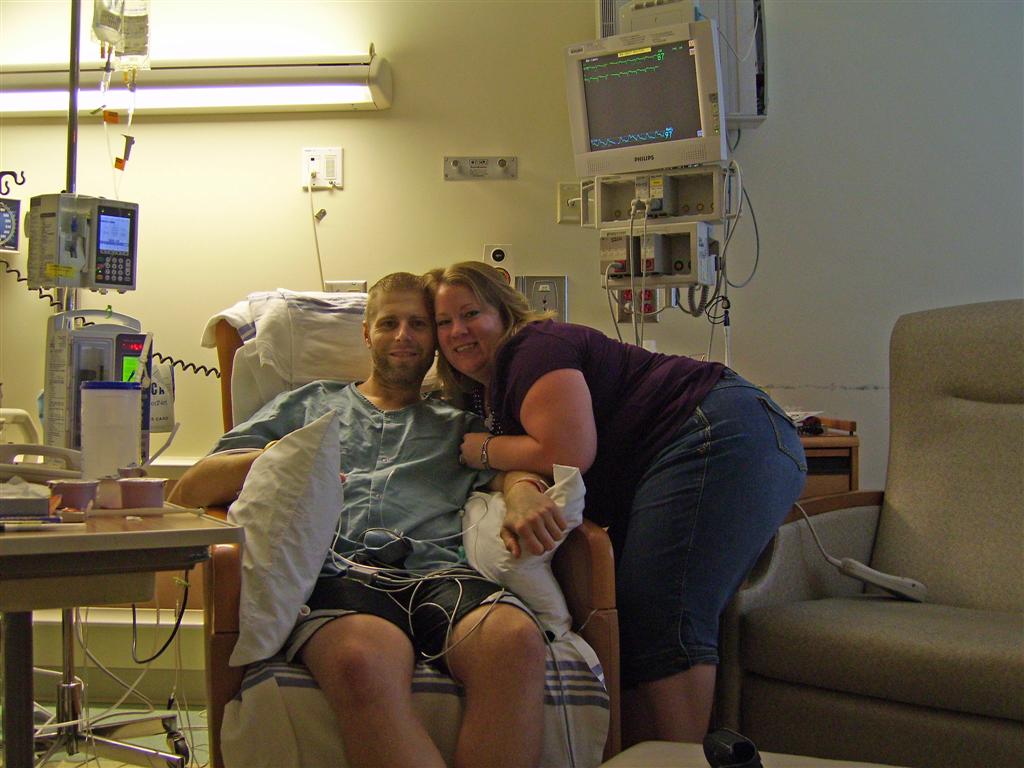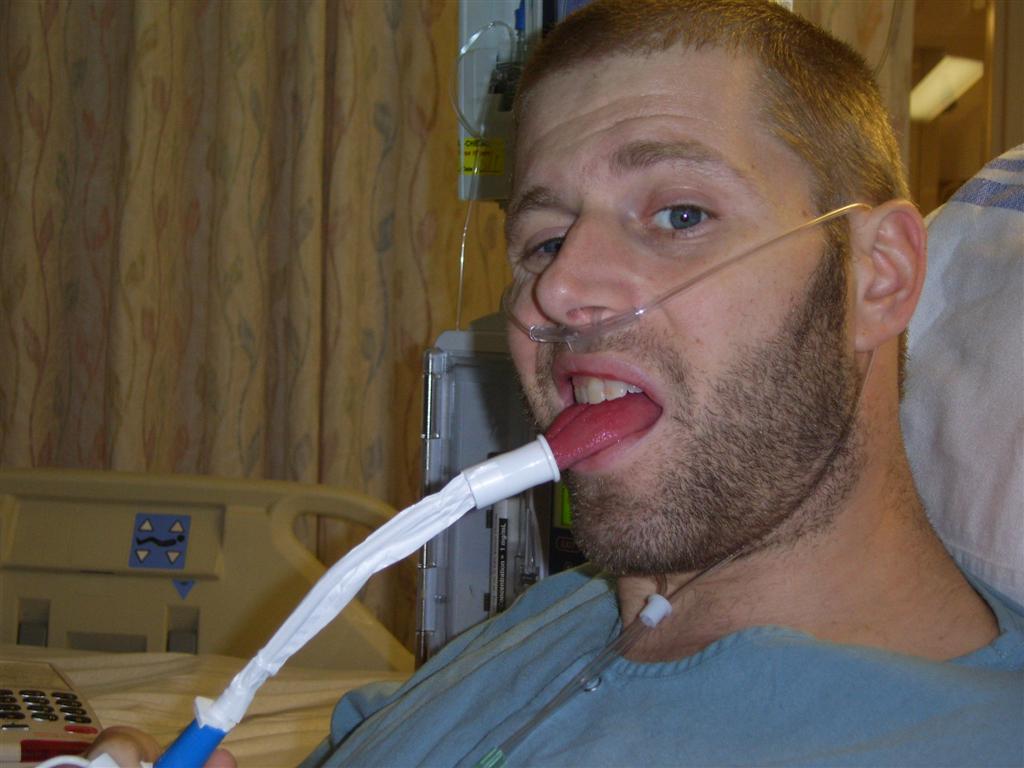 This was him…before they put him on the ventilator…before everything changed drastically, and before we knew what was happening to his body. A happier time of uncertainties. This was when he lost 20 pounds, not 50. Just after we shaved his head instead of him losing hair. Before the surgery opened up his chest, neck, and belly to tubes that would never leave him the rest of his days. Before he was put on life support and jumped back to proper rhythms three different times in the following 3 months. Before he left this world.
I walked into this floor, past that first room on the right which I knew too well to the end of the hallway where my Dad was, NOT fighting for his life, just healing. Recovering from a major surgery that leaves him weak and all of us wondering how the results will turn out. This time it's different, and I am blessed for that.
When I walked into see Dad last night, however, the nurse stopped me. She told me that my Mom had shared the previous night, of Kevin and I's time in the IICU. Apparently, she had heard of us. Not because she had been one of Kevin's nurses, but because every nurse that Kevin did have, still talked about him, about us. Over two years past his time there, and they still knew us, of our story, of our love. I cried.
Later that night, the nurse, Kevin's favorite, passed by my Dad's room and I stopped and waved, and then we hugged. He still remembered, sadness in his eyes recalling the time they heard that Kevin hadn't made it. I recalled that time too, wondering how many people would remember that incredibly devastating moment and feel the way I did. It turns out many people felt the same way-heartbroken.
It was amazing to me that after two years, our lives still had an impact on those staff members. They still recalled our journey, our strength, our faith for greater things to happen.
I wonder where all that energy went to-zapped from my life. Now I am just tired, achy, sad for all the loss I have experienced since that moment, and barely recalling the faith I had when I first visited the IICU.
Just because the Autumn leaves fall, and I want Autumn's past to leave me with happier thoughts, doesn't mean I have to go with it. I can stay, and be happy. Maybe I'll try that for a while.