…and here is my new home!
This is the living room-I'm not showing it all because Kristi is living there and I want to give her some privacy, but this is the first room you walk into from the other side of the room.
This is the cute little kitchen, with the MINI oven. The kitchen is at least 2x the size of my last apartment, so I'm very happy with it!
More of the kitchen with the FABULOUS built in corner cabinet. There's also a door in the kitchen that leads out to my balcony and then downstairs to the backyard.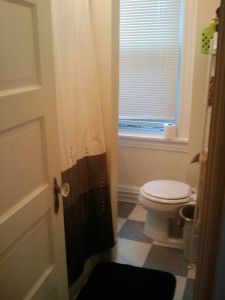 There is nothing quite like the quaint bathrooms of Lancaster city apartment row homes, haha. What you can't see is that the toilet is less than a foot from the sink/vanity. Fun!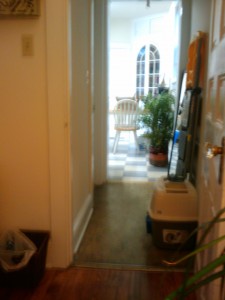 The small hallway from my bedroom to the bathroom and kitchen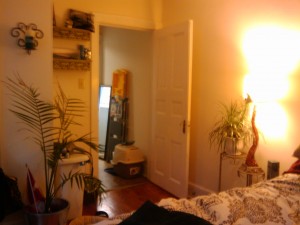 The view from the back of my bedroom. Don't you love all my plants?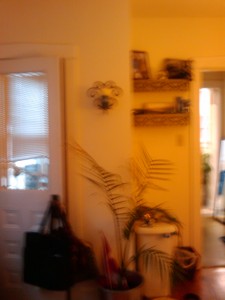 More of my bedroom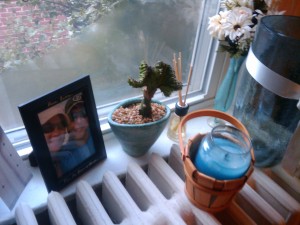 This is my favorite windowsill in the whole place…..