Welcome to Wedding Anniversary #3. Now I have officially shared two whole anniversaries without the man I married-a certainly depressing thought, especially as I began to realize that I am quickly approaching a time where I will have been apart from my husband longer than we were even married. Reality.
I went from an extreme high last night (from hopefully some VERY exciting news I'll post later today if my boss gives the 'ok') to an extreme low this morning. Another anniversary where my first thought when I awoke was 'Happy Anniversary Baby' as I looked out at the freshly fallen snow. It also snowed on our wedding day-and I was so happy about that. In fact, we didn't know that the rehearsal would even happen because of severe cold and snow conditions. It was coldest week on record when we got married-quite fitting for me marrying a Manitoban.
Anniversaries are lonely without that partner to celebrate-you don't even WANT to celebrate them, but you can't not, and you have to remember the good times. For Kevin and I there were many good times, and today, 3 years ago, was one of those incredibly good days. I don't think I'd ever say my wedding day was the best day I have ever experienced in my life-but I know one of the best days, and I also know that any other best day I have had, has been shared with him. Today, I will share this day with you, my coworkers, and then a bit with the memory of Kevin at his grave. After the tears…I'll go to dinner in North East, MD for a special dinner with 2 of my bridesmaids. Girls who have been with me through everything imagineable and unimaginable. I have great friends, and I never want to forget that amidst all of this. They are part of what has carried me through this journey. Thank you.
Happy Anniversary Kev..I'll toast you from below tonight but hold your heart above forever.
____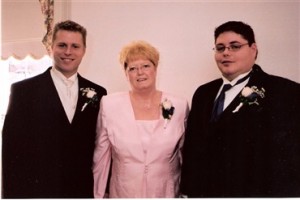 Kevin, His Mother Linda, and Brother Ken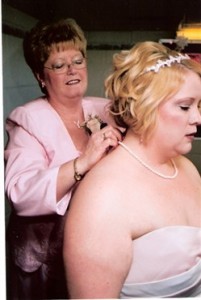 Linda putting her family pearl's on me-they're so beautiful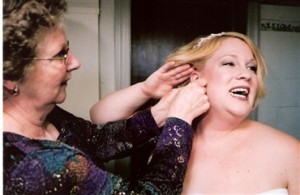 My mom, Lindsay, Putting in my earings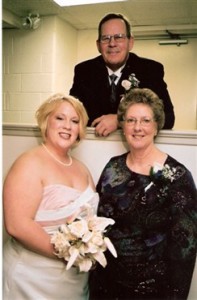 My Father Don, Mother Lindsay and I before the ceremony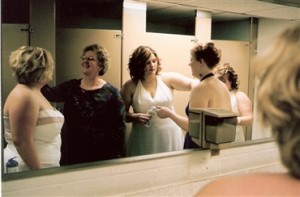 Getting Ready: Me, Mom Lindsay, Friend Ashley, Sister Joni and Friend Kristen-BEAUTIFUL gals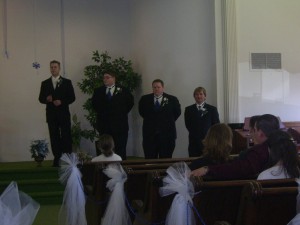 Kev nervously waiting with his Brother Ken, My Brother Kurt, and his Friend Marty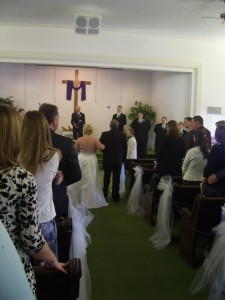 Making my way up the aisle to my beautiful Husband, with my Father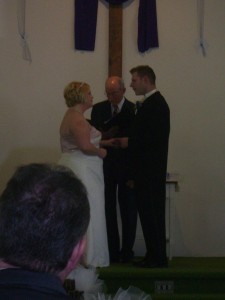 Saying our vows with Pastor Jay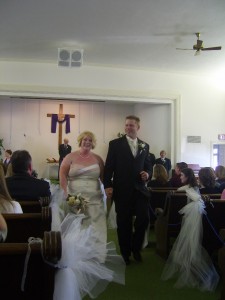 After a year battle with immigration, you can see the look of relief that we're FINALLY married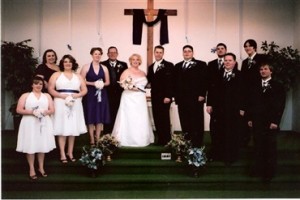 The Full Wedding Party-Our amazing friends and family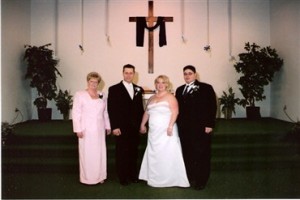 The New Boitson Family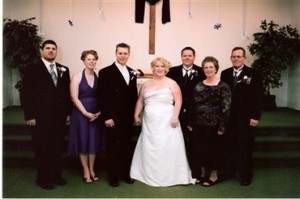 The New Harnish Family (missing our wonderful Bethany in this picture)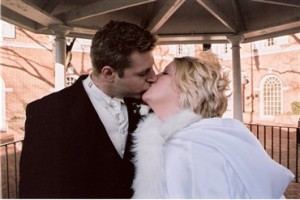 Kissing in the gazebo in the downtown Lancaster square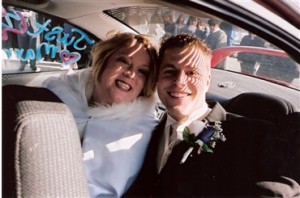 Happy in the Backseat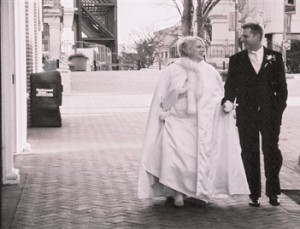 Enjoying the moment walking downtown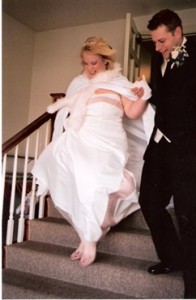 Yeah!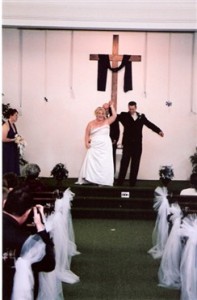 FINALLY MARRIED!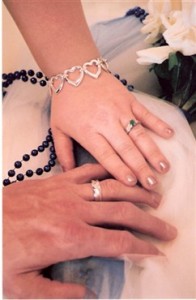 Our beautiful rings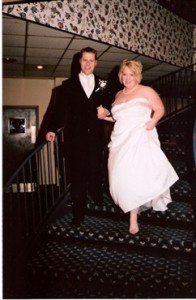 Making our way into the reception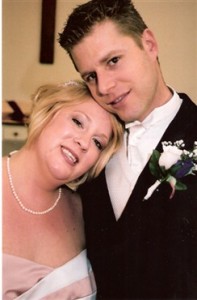 ..Forever…A beautiful memory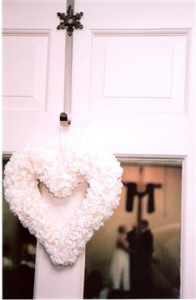 Looking in..
____
2 Years Ago-February 3, 2008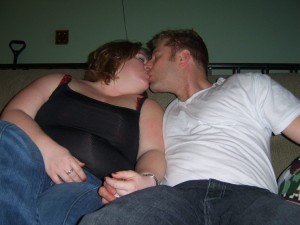 1st Anniversary-Dinner at Home in College Avenue