Today marks my 4 year anniversary with Mary Kay. I am sending out emails to my director and customers about my interest in starting my Waterproof Widow campaign. I hope it turns out well.
I just thought I'd share with you some pictures of some fun experiences that Mary Kay has given me over the years: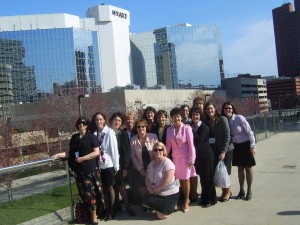 Career Conference in Baltimore, Md-2007-Basically, a big slumber party of MK girls that includes training 😉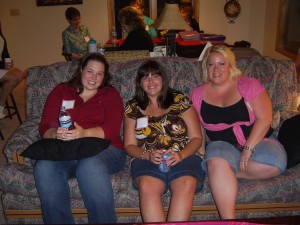 Fall Retreat 2007-CASUAL (my favorite) at Raystown Lake, Pa-Fun time with the girls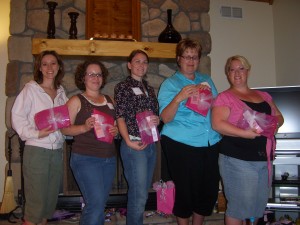 Top Sales at the Retreat-I MADE IT! (yes, these were my SUPER BLONDE days)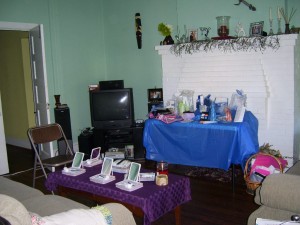 Holiday Open House in Kev & I's apartment-This is actually a pretty good shot of our living room as well, when we lived on College Ave. Lots of memories there…It was so exciting to have a home to open up to my customers…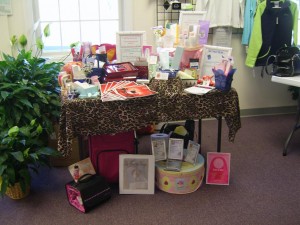 This is from the Open House I usually do at the Curves in Quarryville. Every year, we support a certain charity, so people get to do their holiday shopping AND support a charity. It's a lot of fun, and hopefully next year I'll get to do it again!
I think my sister, Joni, looks beautiful ALL of the time, but she did agree to be a before/after model for me for a contest we were having. She looks great in both, but the one on the right is after. Beautiful.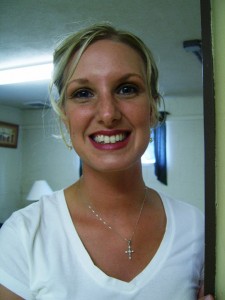 Now, Karen, I KNOW I didn't ask for your permission, but you're GORGEOUS, so deal with it! I get the opportunity to do wedding makeup, and I've done a LOT of weddings-at least 10 by now, and I do the entire bridal party's makeup PLUS their mothers. It's so much fun. This is my wonderful friend Karen on her big day!
It's ALWAYS fun, when your family comes over for Thanksgiving dinner, and agrees to be "Models" for your facial challenge. Even my GUY cousins joined in. This was a HILARIOUS time. Thanks!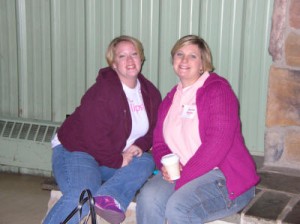 Me with my awesome director, Sarah, and one of the fall retreats. She is amazing woman. She did my wedding makeup, and even showed up with the beautiful cape she wore to HER wedding because it was so cold outside at mine. She's been there for me through thick and thin, and even came out from Waynesboro for Kevin's memorial to help the Hoover's with the amazing meal. Thanks Sarah. Love you.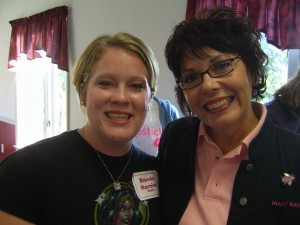 Me with Debra Witmer, the Senior Director of our entire unit. She's so much fun, and constantly inspiring.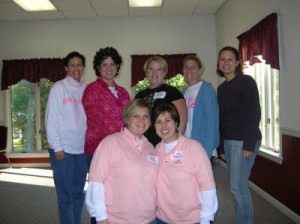 Me with directors Sarah and Amy and ALL the wonderful MK GIRLS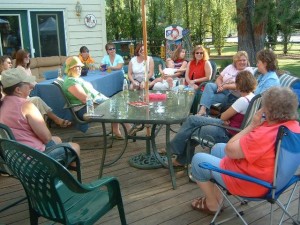 The annual Mary Kay picnic with my AMAZING MK girls in Missoula, Montana who adopted me so graciously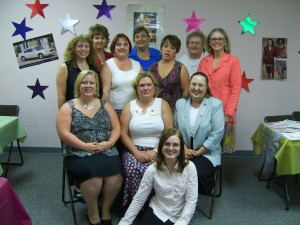 My goodbye photo with my Missoula, MT MK girls who became my second family. They are amazing women.
So…..just a small photo album of some of the fun times, and great people I've met along this MK journey. It's been up and down, which is the joy of this business. I can do nothing, or everything, with this business, and it's ok! It has been the one job that's afforded me leisure while first dealing with immigration, long distance relationship, being broke when we were first married, and then again, when Kevin got sick and passed. It's been one of the only constants that has stayed with me financially, and I am so grateful for that.
So, HAPPY 4TH ANNIVERSARY TO ME!